Our Team are Fucking Legends.
Founder // Head Creative // Photographer
Good ol' Cam Henderson, the chap behind the lens
It was his love of the hunt, in which this magazine depends.
With a beersie in hand, and hunting in his blood.
The idea just hit him with a resounding thud;
"Fuck yeah", he thought, "its time for a change"
Hunting is so much more than for the "bloodthirsty" and "deranged".
Proud of his sport, he grabbed his paper and pen
And planned out the Hunter's Journal right through to the e end.
148 pages -it's not the easiest task,
When English at school, he wasn't sure he would pass.
But now the mag has arrived, and it's here to stay.
Join the man on his adventures, a hunter's playground one might say.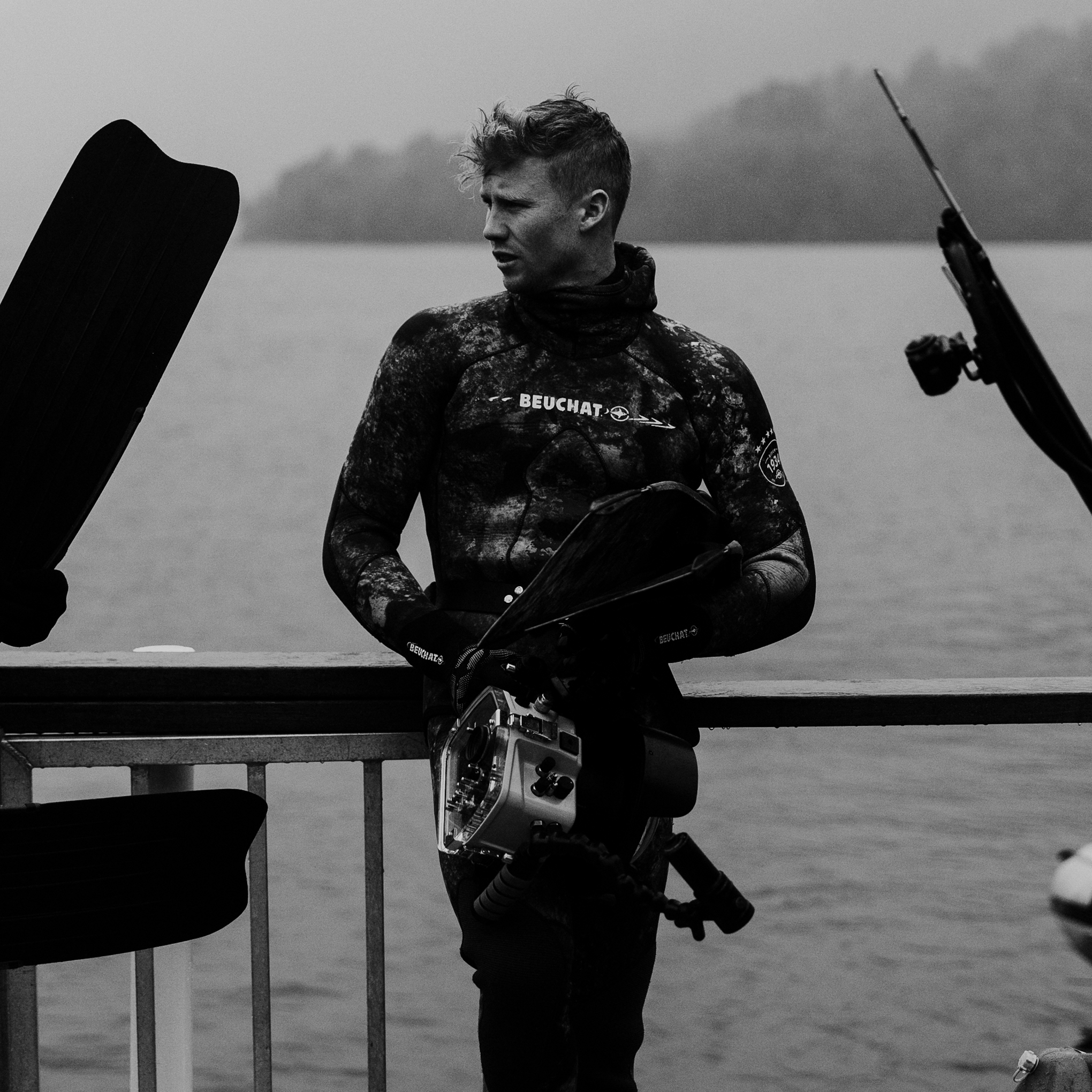 Photographer
Wild by name, the great outdoors is his love
Diving as a uni student was how he got his grub.
With a spear gun and Go-Pro; one in each hand
Sam'photography has made waves back on land.
Working full time amongst the sharks and crays,
His lens- working magic is worth a damn good gaze.
Robbie Kroger is the founder of the Blood Origins project, a project dedicated to showcasing the why behind why we hunt. Residing in a small coastal town in Mississippi, he is a father of two young boys (Eli, 5 and Leo, 6), instilling in them a love for hunting and the outdoors.
Follow Robbie and hear more of his stories on https://www.bloodorigins.com/
I'm sure you've already heard the name and- even better- watched the Hunters Club TV show. We've spent a bit of time in the mountains with this crew photographing and filming, and so- through words of their own- we'll be sharing the inside scope of filming for the show. In each issue we'll have stories from Tim, Dan, Anto, Sam, Dre and the Producer himself; David Shaw.
Graphic Designer: Part Time Rhymer.
For the last 4 years I've been studying at Ilam School of Fine Arts, working to build a design practice.
At the same time, when home cooking with thyme, I catch myself and some fellas gathering to to rap some rhymes, caff colls co-sign keeps things interesting outside of the Uni bind.
Tim Gale has been hunting all his life. Having lived, worked, hunted and guided in New Zealand, Sweden and Canada, he appreciates different Game Animal Management models from around the world.
He has co-authored the book 'A Passion for Hunting', co-produced and featured in 'The How-To of Deer Hunting in NZ', and written for Rod & Rifle over the years. He has qualifications in Environmental Management and Natural Resource Management with his studies focusing on redefining Big Game animals as a resource. Having been a professional hunter, hunting guide, possum trapper, bio security officer, and policy adviser- he is aware of the complexities of managing wildlife resources, especially in the context of charged social and cultural environments. He loves nothing more than chasing Sika stags in the roar and the taste of moose meat.